From Angola3News:
What an unbelievable, surreal, momentous, and historic week it has been with Herman's amazing release after 42 years, the State's vindictive last ditch attempt of a reindictment, and his passing. This, all in a period of days. His family and friends are still in a whirlwind. 

Always larger than life, Herman leaves a huge hole in so many of our lives. Below is information about Herman's funeral service on Saturday and a benefit tomorrow to help the family pay for the service.

Also featured is today's incredible announcement about Albert from Juan Mendez, the U.N. Special Rapporteuer on torture and several of the most notable press and media releases.

Long live Herman Wallace!

Free Albert Woodfox and all political prisoners!

Abolish Solitary Confinement!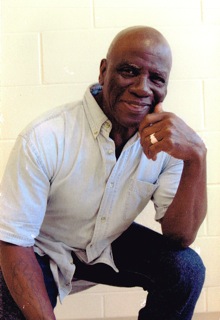 Herman Wallace, RIP
Sunrise: October 13, 1941
Sunset: October 4, 2013
Celebrating the Home-going of Herman (Hooks) Wallace


Please join the family and friends of Herman Wallace in celebrating Herman's life and spirit, on October 12, 2013, at the New Orleans Treme Center, 900 N. Villa St., New Orleans, LA
Viewing:                              9:00 am 
Service:                              10:00 am
Internment at Cemetery:    12:00 pm
Repast at Treme Center     2 – 4 pm
Officiant:  Rev. Kenneth J. Harrell of the Cummings -Wilson A.M.E. Church
For more information: (832) 494-4027
View large flyer here.
Message from Robert King About 
Oct. 8 Benefit for Herman's Family
Dear friends/supporters/ comrades, et al,
We' re sending this flyer out to all A3 supporters (especially those in New Orleans and Louisiana area) to come out in support of a benefit to raise funds to help cover the costs of Herman's burial.  For those far-away supporters who cannot attend and would like to help, donations can be made here.
The event will take place at Ashe Cultural Center, 1712 Oretha Castle Haley Boulevard in New Orleans at 

6:30 pm

, on Tuesday, October 8.
Please share and disseminate the attached flyer widely. 
Thanking all supporters in advance, hope to see you there 

on Tuesday

.
UN Special Rapporteur on Torture Demands the Immediate Release of Albert Woodfox From Solitary Confinement
"This is a sad case and it is not over" stressed United Nations Special Rapporteur on torture, Juan E. Méndez in today's statement. "The co-accused, Mr. Woodfox, remains in solitary confinement pending an appeal to the federal court and has been kept in isolation in a 8-foot-by-12 foot (2.5 x 3.5 m. Approx.) cell for up to 23 hours per day, with just one hour of exercise or solitary recreation."
"Keeping Albert Woodfox in solitary confinement for more than four decades clearly amounts to torture and it should be lifted immediately," said Mr. Méndez, who has repeatedly urged the US Government to abolish the use of prolonged or indefinite solitary confinement. "I am deeply concerned about his physical and mental condition."
"The circumstances of the incarceration of the so-called Angola Three clearly show that the use of solitary confinement in the US penitentiary system goes far beyond what is acceptable under international human rights law," the independent investigator on torture and other cruel, inhuman or degrading treatment or punishment noted.
–Read the full release by the UN Human Rights Council here.
Herman Wallace and the Angola 3 in the News